Seed Processing Line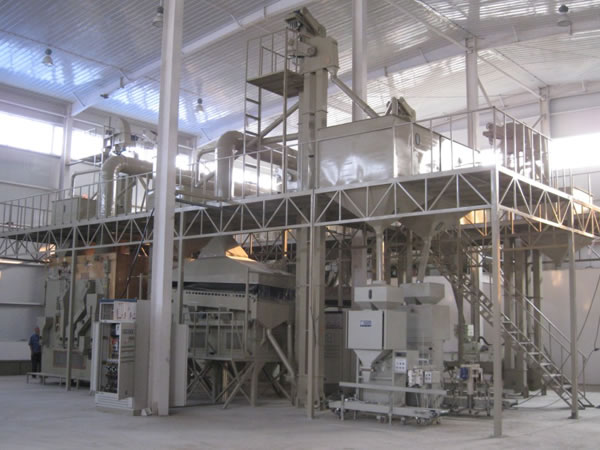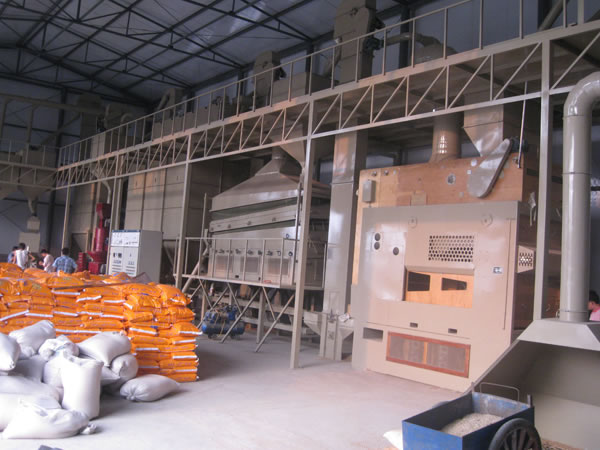 The seed processing procedure is usually different for different kinds of seed, while different techniques always have certain requirements. In general, seed processing can be divided into five steps, including pre-cleaning, basis cleaning, screening and grading, drug coating and packing. Our seed processing line is designed according to the basic parameters of different seeds from various areas.
As a set of complete equipment, this seed handling line mainly covers drying, threshing, air screening, gravity screening, coating, and measuring. The assistant machinery includes, feeder, elevator, conveyor, and dust remover. With these machines, you can process wheat, rice, corn automatically. The production performance is really excellent.
The seed processing complete equipment is designed by CAD technique based on your existing factory conditions. It comes with compact structure, reliable and safe performance, adjustable processing parameters, and reasonable processing procedure. Materials in various physical status and quality states can be all handled. The final products are up to the Chinese national quality standards.
The seed processing line could be controlled by a PLC system, while each machine can be artificially controlled by a separate circuit. The related machines are interlocked. The control cabinet comes with a flow sheet simulating display. Automatic shut-down mechanism, auto-alarming device and full-storehouse alerting system are designed for safety operation. In addition, the dust removing system is also available for ensuring the dust concentration in the plant and exhaust conforms to related standards.
Feature
1. The whole conveying system of the line is completely enclosed, fitted with transparent observing windows. Conveying line is connected flexibly, making the material flow fluent and anti-interference. The breakage ratio of processed seeds is very low.
2. We employ horizontal vibratory feeder for the conveying line. It is 15 meters long and comes with self balancing property. Its vibration during working is limited, while seeds can be consecutively and steadily conveyed.
3. The surface of the air pipes and seed pipes are all sprayed with special paint, while the inside is fixed with 3mm thick plastic lining pipes. The aspirating system has good sealing performance and great durability.
4. The aspirating system is three-dimensionally configured, occupying only a little room. The air pipeline is scientifically designed, so it is quite short, energy saving, and good-looking.
5. The central control system consists of manual mode and automatic mode. It can recognize and carry out different processing technique automatically and alarm when a fault occurred. The starting, shutting down and feeding controls are at the top level in the industry in China.
Main products