Belt Conveyor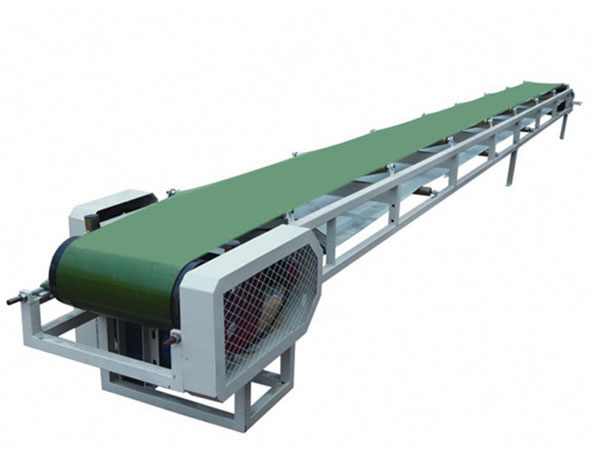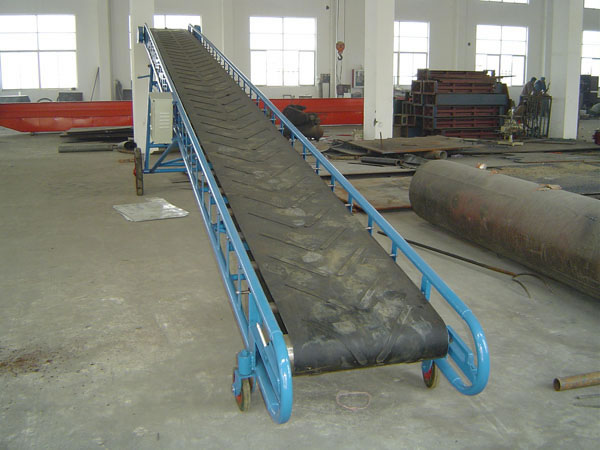 The conveying length of our belt conveyor ranges from 10m to 250m. The available belt speed is 0.8-4.5m/s. As a universal grain processing machine, this conveying machine has been widely used in the grain processing industry, power plant, ports and other occasions for conveying granule, powder, lumpish or bagged materials, such as grain, coal, mine, and so on.
Feature
1. Both the equipment and the belt run stably. There is no belt deviation or material leakage phenomenon.
2. The belt conveyor could come in fixed type or mobile type, and can be mounted horizontally or with an inclined angle.
3. The equipment is driven by motorized rollers or gear motors.
4. This conveyor system comes with simple design, low operating noise, and is easy to maintain.
5. The high speed and high capacity of the belt lead to the high efficiency of our belt conveyor.
Movable Belt Conveyor Equipment parameter
Type
Capacity
Width
(mm)
Linear Speed
(m/s)
Height
(m)
Package Width
(mm)
Length
(m)
Frame Width
(mm)
Power
(kW)
Packed
(bag/h)
Bulk
(t/h)
TPDM50×6
720
45-60
500
1-3
1.8-2.2
≤600
6
686
2.2
TPDM50×8
2.0-3.7
8
2.2
TPDM50×10
2.3-4.3
10
3
TPDM50×12
2.5-5.0
12
4
TPDM50×15
2.8-6.5
15
4
TPDM50×18
3.4-7.3
18
5.5
TPDM50×20
4.0-8.5
20
5.5
TPDM40×22
4.5-9.5
22
5.5
TPDM65×6
720
60-80
650
1-3
2.0-2.5
≤750
6
836
2.2
TPDM65×8
2.0-3.7
8
3
TPDM65×10
2.3-4.3
10
3
TPDM65×12
2.5-5.0
12
4
TPDM65×15
2.8-6.5
15
4
TPDM65×18
3.4-7.3
18
5.5
TPDM65×20
4.0-8.5
20
5.5
TPDM65×22
4.5-9.5
22
5.5
Fixed Belt Conveyor
Type
Capacity
(t/h)
Linear Speed
(m/s)
Width
(mm)
Power
(kW)
TPDS50
80-100
1-3
500
Depending on
the capacity
TPDS65
165-200
1-3
650
TPDS80
240-300
1-3
800
TPDS100
400-500
1-3
1000
TPDS120
580-700
1-3
1200
TPDS140
750-900
1-3
1400